Tonight I colored Frank! I got all artsy and shaded him and he looks very nice I believe. Much better than this version. He looks sooo happy!!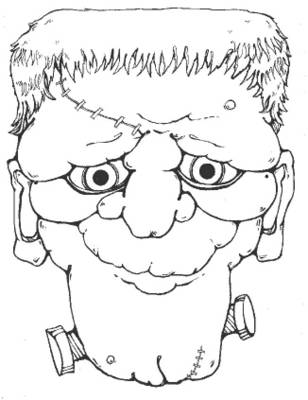 Frank!!!!

Along with Frank, Nicole and I made bats and pumpkins out of construction paper. I felt like I was back in elementary school. I would never do this stuff on my own, which is why I have Nicole around to make me. While being all creative, we listened to all the Eva Cassidy I have on my computer. I of course had to sing along with most of it.

I am again without car this weekend and I most likely will be next weekend as well. It's such a pain to not have a car. I didn't make it to tkd tonight partly because I fell asleep and partly because I didn't feel like walking the 20 minutes to the Field House in the rain.

I am making food again. I think I eat about every 4 hours. I better go make sure it's not burning.